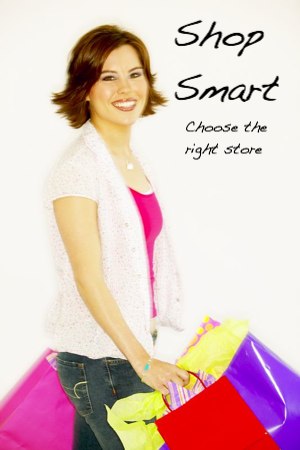 Shop Smart – Consider The Return Policy
Have you ever been frustrated when you have an issue with a purchase and the store won't let you return the item? Or maybe it takes call after call and hours of your time to get the resolution you want. Today's article is to Shop Smart from the beginning by considering the return policy from the store you want to shop at.
Before heading to the store consider some important questions. The answers to these questions will help you narrow down the stores to choose from. There are many options for where to spend your money, you might as well choose a place that treats you to a good return policy.
Why does choosing the right store matter?
To illustrate the answer to this let me share a story. We've had a Keurig Home Brewing machine for over a year. We love that we can both make different kinds of coffee quickly, and even brew tea or hot chocolate in this machine. However it's stopped working on us a number of times. We've researched and done all the suggested maintenance. We manage to get it working for a few more months and then it stops again. We had even put it aside for four months having pretty much given up on it. I was about to go buy a new one when I gave it one last chance. I got it working again but it quickly failed after the 20th use.
By this time it occurred to me that I purchased this item from Costco and that they have a great return policy. I looked up the policy and decided it was worth a shot. We returned the item and even though I couldn't find my receipt they quickly took it back and returned our money.  We chose to purchase another as we still have many pre-bought k-cups to use. We also got a tip that if we use our own coffee in the reusable container the machine might last longer, we'll see…
I am not a huge fan of returning items to the store and this is definitely the most time that has ever passed until I returned an item. However, the customer service and return policy I received from Costco ensure that I am more inclined to make more purchases from them in the future. It inspires trust and creates a feeling of safety.
If you have $100 to spend on an item would you prefer to save $5 and get the best price at $95 or spend $100 knowing that the company will stand behind the products they sell. People will have differing answers depending on how likely they feel a return or an issue with their purchase might be. Choose the right store to spend your money with and you will be happier in the long run.
Return policy items to consider
Are returns allowed? Some stores don't allow any so be very sure before making a purchase at a store like this. My husband bought me a bike at Target for my birthday once as a surprise but we decided another one he had seen was better suited. The store didn't want to take the bike back until I mentioned it was a sight unseen birthday gift. Not being able to make a return hadn't crossed my husband's mind, nor mine, but would have been a very unhappy shock.
Refunds – Does the store give refunds or only store credit. If it is a specialty store that you wouldn't often need to buy something in store credit can be difficult to use
Return time – This amount of time you have to return an item varies greatly so be sure you know before making the purchase
Receipt – Is a receipt needed? Most stores require this but some have systems in place so they can look up your purchase and refund the money without a receipt. This is great customer service.
Packaging – Does the item need to be in it's original packaging and additional conditions met?
Attitude – How do the employee's treat people making returns? If they treat you like a pariah why would you want to give that company your money?
Convenience –
If it's an online store do they allow you to print a pre-paid postage label or do you have to wait in line at the post office?

If the item is purchased online can you return the item to a local retail store if there is one nearby
Cost of return – Is a restocking fee charged? (I was hit with one of these from Overstock.com once and it took more than 5 years before I made another purchase there and I was darned sure it was something I wouldn't be returning.)
What is your best or worst return policy story? We'd love to hear them in the comments below. 

I seek to love and enjoy life, not just for a moment but the whole journey.

My mission

is to help you love and enjoy life too.

I've been stressed out, burned out, and hopeless and I clawed my way out of that place and now have the life I always wanted.

I see other busy women (like you) living the same busy pattern and my goal is to guide you on the path to enjoying and loving life.

Get my free 15 minute quick overwhelm relief video at http://www.LoriThayer.com.
Disclosure: Please note that some of the links on this site are affiliate links and I will earn a commission if you purchase through those links. These are all resources that I am recommending because they are helpful and are companies that I trust, not because of the commissions that I may earn from you using these products. Please do not spend money unless you really need the resource and it will help you reach your goals.