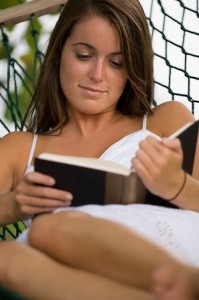 Are there things you want to change about your life? We all have areas we want to change or improve. Reading books is a sure fire way to increase your knowledge and improve your life. Arming yourself with knowledge makes these changes and improvements a lot easier. In today's article we'll discuss how to make a reading plan and what areas you might want to consider.
Books enrich your life in many ways. Not only can you learn about a new topic or enjoy an exciting story you learn many other things subconsciously. Those who read books often are good spellers, you see these words spelled and you learn the spelling without even thinking about it! You will also see improvements in your writing, how you form sentences and your ability to express ideas. 
I've learned a lot about other times and places from fiction books I've enjoyed. Learning without being "taught" (passive learning) is great for everyone. You don't even realize it is happening but so much is gained
Make a book reading plan

Just like our day to day lives. If we don't plan we may never reach a desired outcome. If we plan and determine the steps necessary for the outcome we want the chances are very high we will be there before we know it.
Take 10 minutes and write down how many books you would like to read next year. If you aren't used to reading start small, maybe one book a month. If you read books a lot try to read a few more or make a change in the types of books you read. Maybe you love to read fiction but never take time to pick up a non-fiction book. 
I used Evernote to create my reading plan (shown below). I will be able to find this plan easily all year long from any of my computers, any browser or any of my devices.

Read books in an area you of interest
What do you want to know more about? There are amazing books available for every subject you want to explore. Take 10 minutes and brainstorm some ideas. Areas to consider:
Hobbies – Is there a hobby you want to learn (like model making) or one you want to improve upon (cooking). 

Money – Maybe you would like to get out of debt this year. There are a ton of great books with ideas that can help you. One I would recommend is Dave Ramsey's Total Money Makeover.

Self-Improvement – Improve your health by educating yourself about the body and food that will really nourish you. Learn how to analyze your dreams or about many other great topics.

Parenting – Most of us wish we were better parents. There are always moments when we don't know what to do to help our kids in the best way. Reading parenting books will give you more ideas for those situations. You and your kids will benefit.
The list of options could go on and on. Browse the categories and books on Amazon.com for ideas if you are blocked.
Track your progress
Do you know what you read last year? It is easy to track your progress with the tools available online these days. I started using GoodReads.com about halfway through 2011 and it is a wonderful application.
Simply create an account and search for the books you are reading, add them to your "currently reading" shelf. When you finish you can write a review of the book or give your rating if you like. Add the date read and you can track against the 2012 reading challenge. Just enter the number of books you want to read in 2012 to participate in the reading challenge. 
Find and add books you've read at other times in your life. This is a great way to see the progress you've made in reading throughout your life. You can also browse books and add them to your "to read" list. This makes choosing your next book much simpler.
How to do this if you hate reading
First of all try to determine why you have reading? Sometimes this problem can be overcome by starting with the right books. Maybe there is a learning disability that is affecting your reading like dyslexia. So much can be gained from spending time reading that it is worth spending some time to assess and determine if you can resolve your dislike of it.
Listening to audio books is a great way to read if you find you just can't sit still to read a book. Listen while you are in the car or doing housework. This is a great option for those who feel a need to multitask.

I find I can listen to books that I don't have enough interest in sitting down to read. This is the case with the majority of non-fiction books. I love to read so if I am going to carve out some time to curl up with a book it will usually be a fiction books where I can get lost in the story.

The ability to listen to the non-fiction books I want to read has made an amazing impact on my life. I discovered audio books in college and found they would keep me awake during long drives acros the midwest of the US. Then I began listening while working. Rarely does a day go by when I don't listen to an audio book for at least a few minutes.
Do you want to read books more often? What is on your reading plan? Share it with us in the comments below.

I created mine in Evernote and will track my progress on GoodReads.com. Follow my progress by clicking on the Good Reads link.

I seek to love and enjoy life, not just for a moment but the whole journey.

My mission

is to help you love and enjoy life too.

I've been stressed out, burned out, and hopeless and I clawed my way out of that place and now have the life I always wanted.

I see other busy women (like you) living the same busy pattern and my goal is to guide you on the path to enjoying and loving life.

Get my free 15 minute quick overwhelm relief video at http://www.LoriThayer.com.
Disclosure: Please note that some of the links on this site are affiliate links and I will earn a commission if you purchase through those links. These are all resources that I am recommending because they are helpful and are companies that I trust, not because of the commissions that I may earn from you using these products. Please do not spend money unless you really need the resource and it will help you reach your goals.