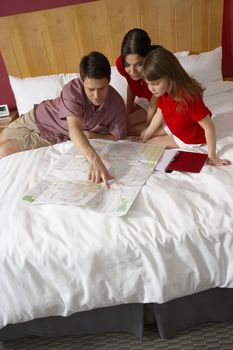 Optimize Vacation Tips
By: Lori Thayer
Have you been waiting all year for a big vacation? I know I've been looking forward to our week away for months. Many hours are spent dreaming and imaging how much fun you will have while you are away from work. Today's post highlights 4 articles full of vacation tips to optimize your vacation planning.
The first step to a fabulous vacation is dreaming it up. This first article has some ideas to help your family brainstorm and find a vacation you will all love. Also included are ideas for where to stay and even a great resource to help you prepare and pack for your tip.
Planning A Family Vacation - Ready to start planning your family vacation? Where to go, where to stay and what to bring, we'll cover it all.
Technology can make trip preparation a breeze. This next article highlights apps and websites that will aid your in preparing for your trip.
Technology Travel Tips: Preparing For Your Trip - Travel tips on how to use technology to better plan your vacation and store your travel documents. Tech tips to save you time.
Traveling by car to your destination? This next article highlights what to bring to prevent the natives (and by natives I mean the kids) from becoming restless. Travel games should be a highlight of any family road trip. We highlight several as well as a few other ideas for entertainment on the road. Please turn off the DVD player for a while and create some family memories.
Use technology to have a better trip. In this article you'll find tips for the airport, navigating around a strange city, entertaining yourself on the airplane and finding a good deal in the city you are visiting.
Technology Travel Tips: During Your Trip  - Travel tips on how to use technology to save time, money and frustration.
Share your best vacation tips in the comments below. We want to learn from your experiences!
Interested in more ways to optimize your life? Receive regular tips to be more efficient, save time, enrich your life, and connect with others here: optimize your life 
Lori Thayer is passionate about finding ways to optimize your life so you can live your best life. Don't miss a tip, optimize your life by signing 
up today.