My Story
I've always had good skin, often being mistaken for someone many years younger. In the last few years I've had to admit that my age was starting to catch up to me. I turned 37 this year, 2012, and was looking really tired and my skin was sallow and dull.
I learned about NeriumAD. I've tried many different beauty products over the years and few live up to their promises. I did my research, learning about the product and was blown away by the photos. Not just one good before and after, the pictures go on and on. So I decided to give it a try.
Within a week of using NeriumAD my skin was glowing. Once again it had that youthful look. I didn't even realize how bad it had gotten until my skin improved. I'm even happy to go MAKEUP FREE sometimes now.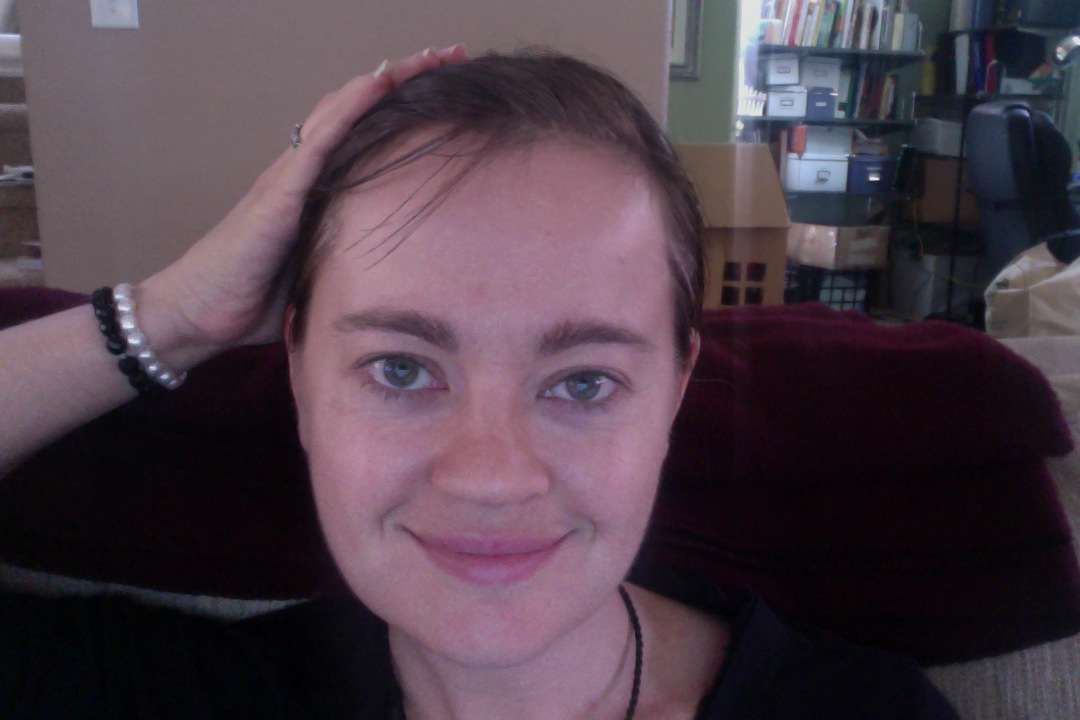 Want to improve your skin as well, bring back that glow you are missing. This company backs up their product 100%, you won't be disappointed. You can't lose with a 30 day money back guarantee. Give it a shot and quit spending so much money on beauty products, makeup and facials.
Lori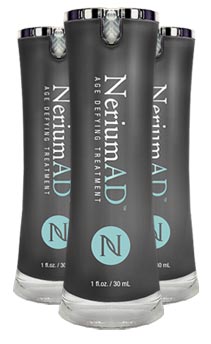 Fine Lines and Wrinkles

Discoloration

Uneven Skin Texture

Enlarged Pores

Aging Skin
Nerium AD Sample Pack
Try NeriumAD for 5 days. I'm looking for 10 people to be in our Nerium campaign testimony purchase program. To take part simply order a sample pack, take a before picture, try the product for 5 days, take an after picture and send the pictures to me with a testimonial of the results you've experienced with NeriumAD.
Build Your Own Business With Nerium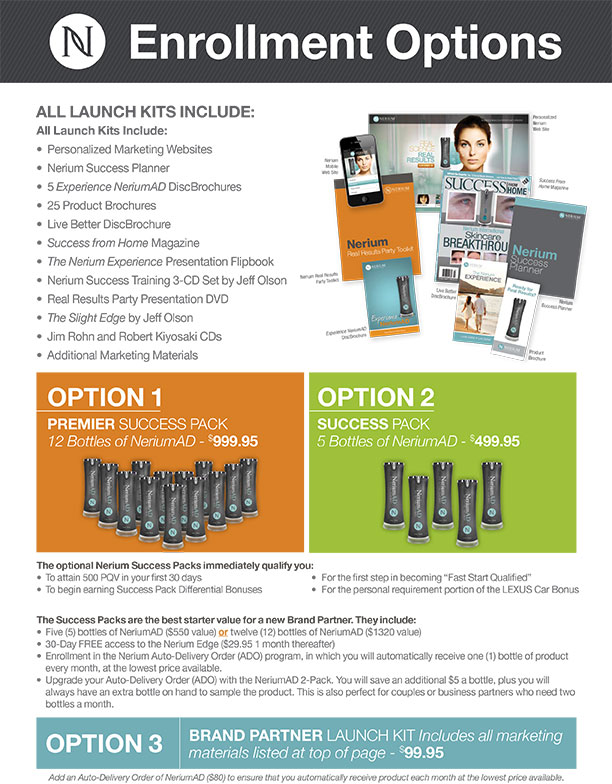 Preferred Customer $80 Month (A savings of $30)
Become a preferred customer and SAVE when you purchase any Nerium product.
We are so sure you will love the real results of our product, we would like to invite you to become a Nerium International Preferred Customer. You will immediately begin to save on product purchases with our Auto-Delivery Order program and continue to receive your product every month — at the lowest price available.
As a Preferred Customer, you are also eligible to participate in our 3UR Free program. Simply refer three (3) other Preferred Customers, and when each of them purchases your same product order (or more than your product order) in a given month, your next month's Nerium product is free!
FAQ About NeriumAD
How long does a bottle last?
A bottle of NeriumAd is designed to last 30 days. However, I've heard of several people making it last 6-8 weeks when only using it on their face. My bottle will last closer to the 3-4 week mark because will use it on some old stretch marks in addition to my face and neck.
What does it actually cost, I can't really figure that out?
Hey, I totally get that! I was seriously confused the first time I went to the site. Here is the bottom line. You have three options for buying NeriumAD. #1 you can purchase it as a one time purchase whenever you like for retail of $110. #2 You may get it for $80 per bottle as a preferred customer and you will receive one bottle per month. You will also have the option at this level to get your bottle FREE when 3 people start using NeriumAD because they heard about it from you. #3 You can actually build a business with NeriumAD. This is truly a great opportunity to market a fantastic natural product. The company is quite young, but structure for solidly. This is the perfect time to start building a home-based business.
What are the ingredients?
You can find the 11 ingredient list right here!
Where do I buy NeriumAD?
You can buy it right here. Just choose one of the options talked about above.
What if it does not work…can I return it?
NeriumAD has a 30 day money back guarantee! Yes, you absolutely can return it but they only have a 1% rate of return which means, almost everyone is really happy with the results they get.
Do you have pictures of what it actually does?
See the Nerium Real Results Pictures.
Learn how to become a "Brand Partner" who recieves product for

FREE