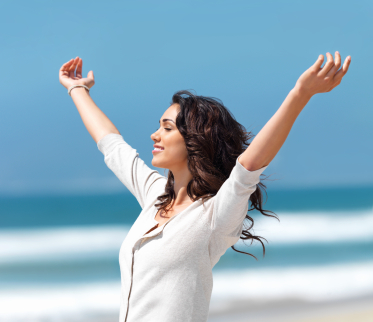 Let Yourself Shine
By: Lori Thayer
Are you recognizing your talents and accomplishments? The more you can start to love and appreciate yourself the more you will beging to let yourself shine. Why would you want to do this? Hmm, you'll feel great and everything will be more wonderful. Seems reason enough to me. Let's get started with some ways you can begin to let yourself shine.
Make a list everyday about something positive about yourself. Here are some ideas:
How I positively impact others…

The difference I made in someone else's life today…

Why I love myself…

Why someone else loves me…

Things I do for others…

What is unique about me…

What I'm grateful for…

Why I'm proud of myself today…

Something new I tried was…


Write down your accomplishments.

Make a list of your top 10 most joyful memories.
Treat yourself well:
Do something each day that makes you happy. When you are happy you shine and others want to be around you. They hope some of that happiness will rub off on them. What makes you happy? Do more of whatever it is, make time for it. You are worth it and life is too short to be unhappy when such small things can make us smile.

Laugh

Dance

Sing

Read

Make someone laugh

Do something nice and unexpected for someone else

Watch a favorite home video that always makes you giggle

Each day re-live one of your favorite memories. Sit down, close your eyes and bring to your mind one of your happiest memories. Step through each moment, bringing the memory into full color in your mind. How does this make you feel? I know this exercise always brings a smile to my mouth and makes me vibrate with joy. 

Learn to take a compliment. The next time someone gives you a compliment simply say thank you. Acknowledge the compliment and take it inside you. Really feel what they are telling you. Don't deflect or explain why you don't really deserve it. The person giving you the compliment feels you do and accept it with gratitude.


Give compliments to others. Recognizing accomplishments in others and telling them about it will make you feel good about yourself as well. The more you acknowledge others the more you set yourself up to be acknowledged as a kind, caring, thoughtful person.

Look in the mirror and tell yourself why you are wonderful. This can be challenging at first. Sometimes we are so used to finding fault that it is hard to appreciate ourselves. Start with something small, it will get easier with time.

How will you start to let yourself shine today? Share your plans in the comments below.
Interested in more ways to optimize your life? Receive regular tips to be more efficient, save time, enrich your life, and connect with others here: optimize your life 
Lori Thayer is passionate about finding ways to optimize your life so you can live your best life. Don't miss a tip, optimize your life by signing 
up today.