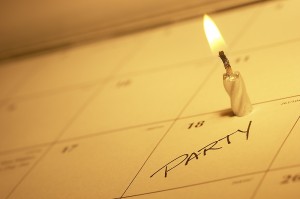 How To use and share a family calendar electronically
Keeping a family calendar can help everyone in the same page. There are many benefits to using an electronic family calendar. In this article we will cover how to choose an electronic calendar, determine how many calendars are needed, and provide calendar access.
Choose an electronic calendar
There are many options when choosing an electronic family calendar. The important considerations are:
Which electronic calendars are accessible on a daily basis to all members of the family. If all members of the family have an apple device the iCloud calendar might work. Google calendar is very accessible as most people have a gmail or other Google App account. The access doesn't have to be mobile, it could be from a computer, but mobile access means family members will be much more likely to use it.

Can each member have their own family calendar yet still share that calendar to others and see another's calendar?

Will these shared family calendars update automatically? If a user has to make extra effort to keep their calendar up to date on their mobile device it will quickly fall out of sync and not be very helpful to them. Most mobile devices can sync automatically over wifi so everyone can be kept up to date easily.

What notification options are available, will the electronic calendar send email or text reminders of an appointment sent to you?

Can you customize the notification for each different family calendar you are subscribed to? For example, if there are 4 members of your family and each member creates their own calendar and shares it with the other three members. Can the subscriber choose to not receive alerts for two of the calendars but receive alerts for the other two?
How Many Calendars Are Needed
One family calendar should be created for events that several or all of the family will take part in. This calendar should be editable by all family members.

An additional calendar should be created by each family member for their own appointments. For example, I subscribe to my husband's calendar which lists any after hours work meetings or poker nights he has planned. This way I can tell with a glance at the calendar if he'll be home later that usual and plan accordingly for dinner.
Calendar Access
Calendar's should be shared from kids to parents and among the parents with full access so the adults can add necessary school appointments and reschedule other appointments as needed.

Siblings can invite each other to only view their calendars with read access, meaning no changes can be made.

Individual events can easily be shared with grandparents and friends as well from most electronic calendars.
How will using an electronic family calendar make your life easier?

I seek to love and enjoy life, not just for a moment but the whole journey.

My mission

is to help you love and enjoy life too.

I've been stressed out, burned out, and hopeless and I clawed my way out of that place and now have the life I always wanted.

I see other busy women (like you) living the same busy pattern and my goal is to guide you on the path to enjoying and loving life.

Get my free 15 minute quick overwhelm relief video at http://www.LoriThayer.com.
Disclosure: Please note that some of the links on this site are affiliate links and I will earn a commission if you purchase through those links. These are all resources that I am recommending because they are helpful and are companies that I trust, not because of the commissions that I may earn from you using these products. Please do not spend money unless you really need the resource and it will help you reach your goals.