How To Set Up A Shared Online Family Calendar On Google
By: Lori Thayer
A shared online family calendar will help everyone know what is going on and where people are. We recently discussed how to use and share a family calendar electronically. Today we'll focus on the how to of setting up a shared online family calendar in google.
The first step is to log into your google account. It isn't necessary to have a gmail account to create a google calendar, but gmail is so fabulous you might as well. To go directly to calendars visit http://calendar.google.com.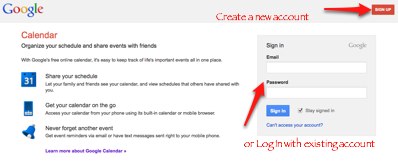 If you went to the calendar url listed above you will land on the calendar page. To get there from your gmail account simply click on Calendar in the google bar at the top of your page.

Once you are on the Calendar page you will want to create a new calendar that will be the shared online family calendar.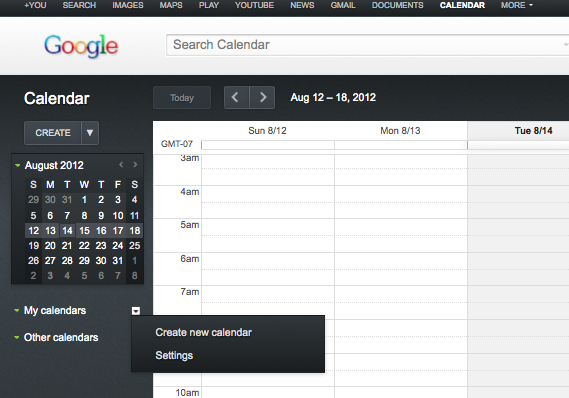 Clicking on create new calendar brings up the screen below.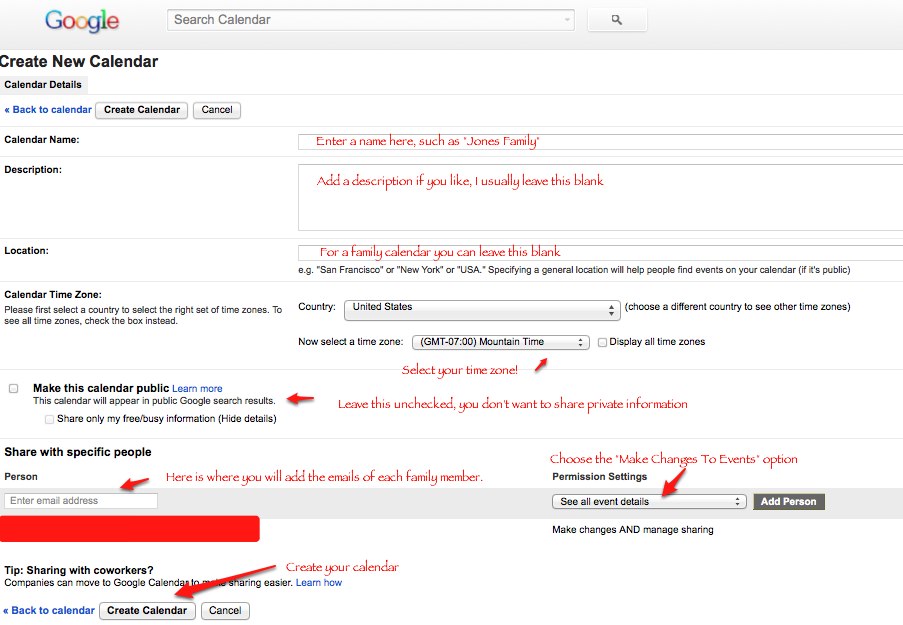 Enter in the information needed to create your new calendar. Calendar name, timezone and the emails of your family members are the most important items here.
If you have multiple google calendars select a color for the online family calendar to distinguish it from your personal appointments

How could shared online calendars make like easier for your family? Share your thoughts with us in the comments below.
Interested in more ways to optimize your life? Receive regular tips to be more efficient, save time, enrich your life, and connect with others here: optimize your life
Lori Thayer is passionate about finding ways to optimize your life so you can live your best life. Don't miss a tip, optimize your life by signing
up today.