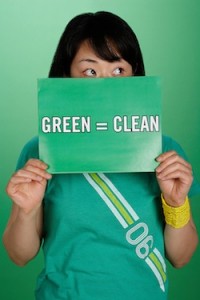 Clean Naturally With Purification Essential Oil
By: Lori Thayer
Have you resolved to use more natural products for your home and family this year? Essential Oils are a great way to get rid of chemicals and clean naturally. Purification Essential Oil is great for purifying the air. It neutralizes odors, not just covering them up as most products. It has many other uses around the home for cleaning as well. This oil is also safe and non-toxic for the whole family.
Using essential oils in your cleaning also helps you to optimize your life as you will need fewer cleaning products since they are so versatile.
Start by making your own homemade purifying spray. This spray will make your essential oil bottle last longer as you can use the diluted spray for most jobs. A few drops of oil goes a long way. There is a mighty power in those little bottles.
Purification Spray
Freshen the air in the whole house or specific rooms
Spray the furnace filter with the Purification Spray (Shake well before each use). Every time the heat kicks on purification will be sent into the air in the entire house and will clean it. The air will also be infused with a fresh, clean scent.

Put a few drops on a cotton ball and add to vents. Just as the previous option this will clean and freshen the air but do so in individual rooms. 

Use your diffuser in the room of your choice to gently clean the air.

Add a drop of oil on each end of a cotton swab and place on top of your cold air humidifier to freshen and purify the air.
Purify The Laundry
Use your new mix to spray a clean rag (see recipe above) and add the rag in to your laundry. Either the wash cycle or dryer.

Alternately you can fill the machine with you load of laundry and then just spray it a few times with your mixture. This is the method I use most often for laundry.

Secondary benefits to this method is that you will never have a musty, nasty washing machine that needs separate cleaning. This amazing essential oil will keep it fresh and clean inside.
Deodorize and disinfect your bathroom and kitchen
The fresh air sprays at the retail store are made of chemicals and often just cover up smells. Therapeutic grade essential oils will actually clean your air and leave you with a fresh, clean, natural scent.
A blend is best for this. Mix 3-4 drops of Lavender essential oil with 5-6 drops of Purification in a 1 quart spray bottle. Shake well before each use.
Clean that musty smell from your drapes or curtains
Use your Purification Spray, shake well before using. Spray the curtains directly and the oil will do the job for you.
Natural cleaner for your floors
Hard floors:
Add 1/4 cup of white vinegar to the bucket of hot water. Add 5-10 drops of Purification Essential Oil. If the floor is especially dirty add a few drops of dishwashing soap, usually this won't be needed.
Freshen your carpet:
Add 16-20 drops of purification to 1 cup of baking soda. Mix and let sit over night. Sprinkle over the carpet and then vacuum it up.

Another, quicker option is to spray the carpet with your Spray, then vacuum.
Freshen your vacuum:
Add a few drops of purification to a tissue or disposable cloth and add it to the vacuum chamber. Then vacuum as normal and the pleasant, purifying scent will be released as you work. 

If your vacuum has a water chamber you could add a few drops of the essential oil into the water. (I do this with my steam cleaner)
Purification is an antiseptic blend of Citronella (Cymbopogon nardus), Lem- ongrass (Cymbopogon flexuosus), Rosemary (Rosemarinus officinalis), Melaleuca (Melalueca alternifolia), Lavandin (Lavandula x hybrida) and Myrtle (Myrtus communis) formulated for diffusing to purify and cleanse the air and neutralize mildew, cigarette smoke and disagreeable odors. This oil is for topical or aromatic use.
What are your tips to clean naturally at home? Share them in the comments below or on Facebook.
Read about other uses for Purification Essential Oil.

Lori Thayer is passionate about finding ways to optimize your life so you can be more efficient, feel more fulfilled and find balance as a busy mompreneur. Learn the 
tools to optimize your life
 today.