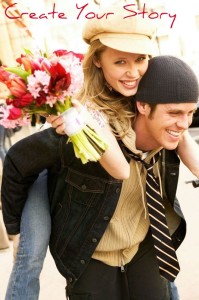 Personal Gift Idea For Your Spouse:

Create Your Story

By: Lori Thayer

Want to give your spouse a special gift? Why not create your story? Watch this video to hear how I did this as a Valentine's Day Gift for my husband.

What To Include When You Create Your Story

Record yourself telling stories of your time together:

How you met

What you thought when you met him/her

Your first date

Your first kiss

Vacations you enjoyed together

Adventures you experienced

Your Wedding

Special anniversaries


Having kids
Choosing Songs To Fit Your Story

Choose music to accompany your story in a playlist
songs that were playing when you met


songs you danced to at a special event

songs you played at your wedding

music that evokes how you feel about each other

music that fits the mood of the story
How To Create Your Story

Record the audio with a program on your computer e.g. I used Garage Band. Or use a program that takes audio notes such as Evernote.
Export the recorded audio or recording from the app you recorded it with and add it to iTunes. Create a playlist title "Our Story". Add the recorded audio to the playlist. Add the songs you want to accompany the story into the playlist. Drag them into the order you want. When you have the ordering right, add track numbers to each track to keep them in order.
Gift your spouse "your story"
Play the playlist for your spouse OR

Add it to their mp3 player and leave them a note to play it on their way to work
Ask your spouse to contribute recordings of their side of the same stories or add additional stories that they would like to remember.
Update your playlist every year on your anniversary with your best stories and favorite songs from the previous year.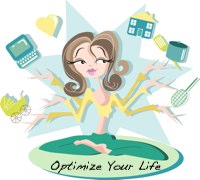 Interested in more ways to optimize your life? Receive regular tips to be more efficient, save time, enrich your life, and connect with others here: optimize your life.
Lori Thayer is passionate about finding ways to optimize your life so you can live your best life. Don't miss a tip, optimize your life by signing up today.