Love essential oils? Me too, that is why I created these Aroma Freedom t-shirts that are now available on Amazon. Live the #oilyLife and make sure everyone knows it.
Click the link to buy easily on Amazon!
There are options for the essential oil drop in light or dark colors. There are a variety of t-shirt colors available, check them out on amazon via the link below.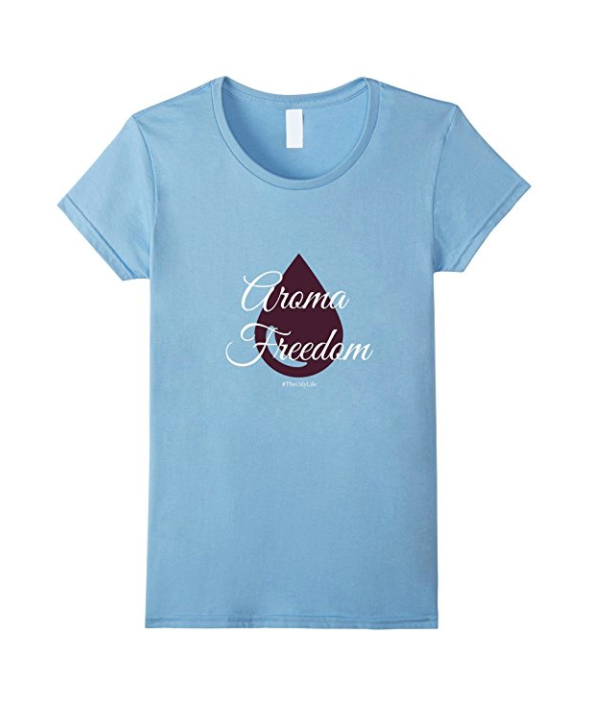 Click to buy now on Amazon!

One of the ways I set my day up for success is to listen to the Daily Aaahhhh. Click to learn more.
Disclosure: Please note that some of the links on this site are affiliate links and I will earn a commission if you purchase through those links.  Please do not spend money unless you need the resource and it will help you reach your goals.