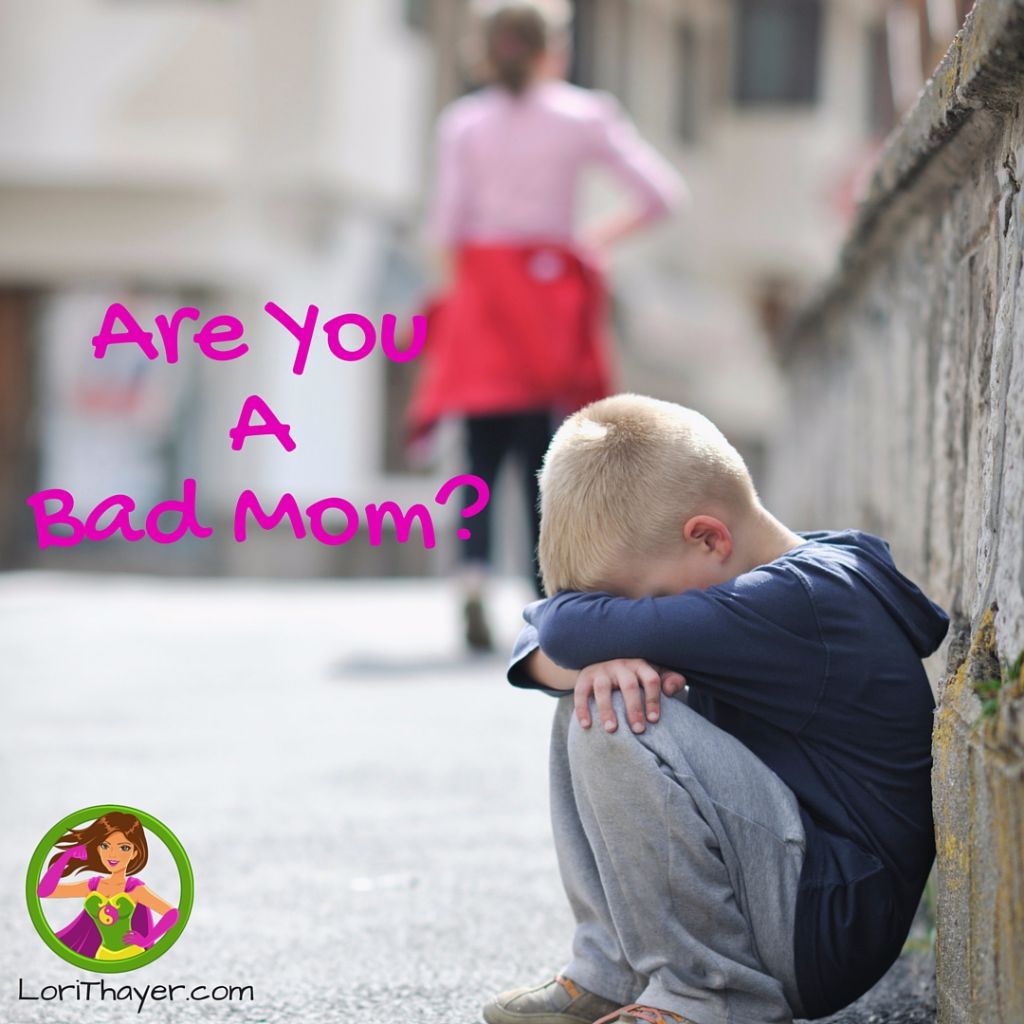 You know those moments…the moments of doubt. When your child is mad, sad, angry or frustrated and you feel it. That sure feeling, that you are the worst Mom out there. Everyone else seems to know what to do. Their kids don't hate them…why is it so hard for you? Why are you not a good Mom?
When do you feel like you are not a good Mom?
Is it when you get home late or have to go into work on the weekend? Maybe when you can't make your child's game or performance? There are all sorts of reason you might not be a good Mom.
Shocking!
We all have reasons why we feel not good enough
You aren't alone, it's hard to juggle the home, the kids, the marriage, work and all the activities. And I'll say it…it's impossible to keep everyone happy all the time! IMPOSSIBLE
You may ask yourself, how do others do it all? Why am I not able to keep up?
That is how it feels isn't it? Those doubts and fears creep in.
They could start because of a comment someone made, a TV show or other media, maybe the anger or sadness of your child when they can't do an activity they want.
No matter what you do, it never feels good enough. You always fall short don't you?
Why are you not a good Mom?
This belief that you're not a good Mom is manifesting in some way in your body. Let's explore to find out where. [Write down your findings]
Who do you hear telling you that you are not a good mom? Is it your kids, maybe your own Mom, is it others?
What do you see in your mind's eye? Do you see your child looking at you with anger, sadness or disappointment?
What do you feel? Do you feel despair, sadness, anguish? Maybe it's a sensation in your body like your throat closes up or a sinking feeling in your belly.
How to let go of not being a good Mom
How do you get past this? You can't be supermom? You have to work, there are lots of commitments you need to meet.
Identify why you think you're not a good Mom. Is it because of something you are doing…or not doing? When do you have these feelings the most: at home or at work or at kid activities talking to other parents or watching TV or something else?
Look at your list and consider if you can:
Reduce the situations that cause these thoughts for you
Release and let go of the feelings and memories that make you feel not good enough. How? I suggest you sign up for my quick 15 minute stress relief formula to experience how to let the feelings and memories go go.
Build more of the good memories and feelings from the moments when you are a great Mom. Do this by writing down several "great mom" moments every night in a journal. As you continue to do this you will notice your mindset shifting. It will be easier to see and recall how you are a good Mom and not a bad Mom.
Share your story with me, in the comments below or email me directly through my contact me form. And don't forget to try my secret mind hack to get past the feelings and memories that make you feel like you are not a good mom. Experience it with my free 15 minute overwhelm relief formula right here!

Disclosure: Please note that some of the links on this site are affiliate links and I will earn a commission if you purchase through those links. These are all resources that I am recommending because they are helpful and are companies that I trust, not because of the commissions that I may earn from you using these products. Please do not spend money unless you really need the resource and it will help you reach your goals.
{ 0 comments }