What can't you do? Do you ever tell yourself "I can't do it"?
I've certainly had those moments. Where it just seems too hard or I think I don't have skills in that area.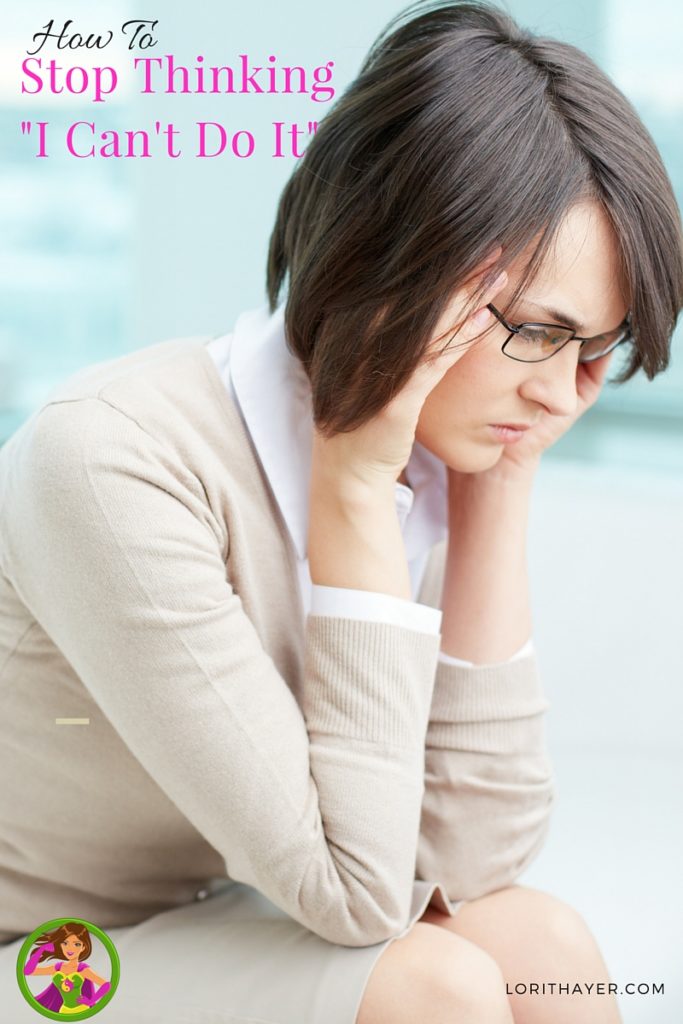 Is it really true that I can't do it?
I say it's a lie. You know who I think of when i say it's a lie?
Nick Vujijic, a man born with no arms and no legs who has had challenges most of us can't imagine and lives his life without limits.
I can't do it is a lie
Even knowing that doesn't mean it's easy to start believing you can do it. It sounds easy but in practice it's a bit different isn't it.
If I've tried to bake a souffle 5 times and had it fall it's easy to think I can't do it. I've got 5 examples of not being able to right? So changing my mind that I CAN do it might not be easy. It certainly seems easier to just give up, why bother.
In the video below I invite you to change this belief "I can't do it" the easy way using FasterEFT. Simply tap along with me to get past all those reasons you believe you can't do it and all the sudden believe you can will be a whole lot easier.
I dare you…give it a try
Report back and let me know how you feel after tapping along with me. Do you feel more able to do it (whatever it is that you were thinking about). Simply comment below or on my Facebook page.
Learn more about using FasterEFT in your life and experience relief from that busy mom overwhelm by signing up for access to my FREE video here.
| | |
| --- | --- |
| | Lori Thayer seeks to love and enjoy life, not just for a moment but the whole journey. My mission is to help you love and enjoy life too. I've been stressed out, burned out, and hopeless and I clawed my way out of that place and now have the life I always wanted. I see other busy women (like you) living the same busy pattern and my goal is to guide you on the path to enjoying and loving life. Get my free 15 minute quick overwhelm relief video at http://www.LoriThayer.com. |
Disclosure: Please note that some of the links on this site are affiliate links and I will earn a commission if you purchase through those links. These are all resources that I am recommending because they are helpful and are companies that I trust, not because of the commissions that I may earn from you using these products. Please do not spend money unless you really need the resource and it will help you reach your goals.
{ 0 comments }