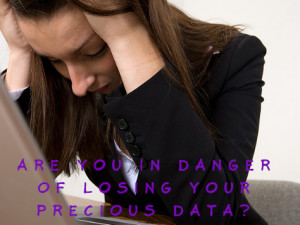 How often do you change computers? Technology changes quickly on us. With new applications requiring more space and more processing power, we often need to upgrade our laptops and computers.
During this process it can be easy to lose data.
I want to share an entertaining story and a bit of a warning with you from my own life, a backup story of my own.
Check out my video below. 
Good news followed after I recorded this video. As I began to spend more time with the .ged file, I found that all of the digital family history was all there. Whew!
I've had a lot of fun playing with this data so far and look forward to more exploration. I will definitely be sure not to let data from applications get lost in the future. Backup, backup, backup.
Do you have a backup story of your own? Share it with me in the comments.


Lori Thayer is passionate about finding ways to optimize your life so you can be more efficient, feel more fulfilled and find balance as a busy mompreneur. Learn the 
tools to optimize your life
 today.
{ 0 comments }